5
years of success
on the market
230+
highly skilled and
talented engineers
5+YRS
average developer
technology experience
27%
developer staff growth
in 2016
15
countries represented
in our client base
Doug Dyer
Managing Director USA,
VP of Global Gaming
A technology executive for over 20 years, Doug previously held leadership roles at Microsoft, Open Wager, THQ, and Warner Brothers. He was CEO of publicly-traded Oasys Mobile and most recently consulted for leading game, ad, and payment companies. Doug has helped launch over 120 media products on all platforms accounting for $100s of millions.
Maxim Illyashenko
Engineering Director,
Head of Delivery of Gaming Global
Max Illyashenko is a creative, innovative, result-driven leader with 7+ years of project and product management experience in video gaming industry with distributed and cross-functional teams. He has worked with renown global products with more than 50M+ installs in total.
Holding the position of Engineering Director and Head of Delivery BU Gaming, Max's responsibilities include operation and delivery excellence, high-quality services, successful projects execution, team management and expansion of Innovecs Gaming business.
Innovecs Gaming is a gaming division of Innovecs, a global technology software development company with offices in San Francisco, New York, London, Bern, Frankfurt and Tel-Aviv with R&D facilities in Ukraine. Innovecs Gaming provides outsourcing of top-notch casino game development expertise delivering unparalleled games, art, and visual effects to advertising agencies and production studios around the globe. Visit Innovecs.com to read full Innovecs story.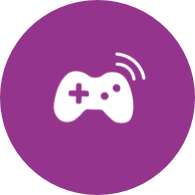 200+
games delivered successfully
Multiplayer online games
Console games
Mobile games
Online casino games
Online social casino games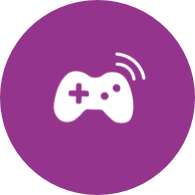 Innovecs has helped develop
multiple award-winning
products on behalf
of publishers all over
the world.
Contact Us
Please fill in form below and we'll get back to you